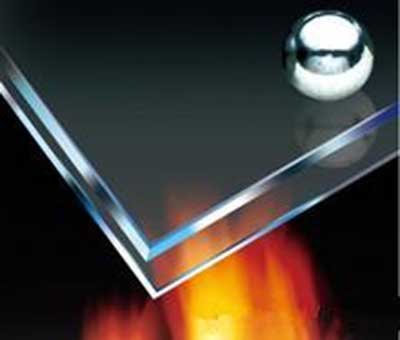 Fire-Proof Glass is the manufacture process of toughened monolithic cesium potassium flameproof glass, when one side of the glass is fired, it can prevent the fire and hear through the glass or fir e again in the back of glass in a short time, it has the good refractory integrity, refractory stays and high refractory limit.
Features:
1.High strength. It is several time stronger than float glass.
2.Strong fire resistance: Upto 60-180 minutes fire protection and heat insulation without cracking.
3.High weatherability: Suitable for all kinds of natural environment use, in the sunlight long-term illuminate, does not change anything, same service life with common glass.
4.Processibility: Can be processed in to laminated safety fire glass, insulated glass, glass curtain wall etc.
5.Convenient installation: Installation is simple as common glass.
Application:
It can be used both internal and external areas for installation into both steel or timber framed doors and screens, it is ideal for emergency and exit routes.
IT data serve rooms
Telecom data serve rooms
Fully glazed doors in fire exits
Load bearing glass floors
Refuge area / Lift lobbies / Corridors
Emergency exit and escape routes
Horizontal and overhead glazing
| | |
| --- | --- |
| Specification | Fire Resistance Glass |
| Thickness | 3-19mm |
| Size | 2440x4800mm(below 5mm) |