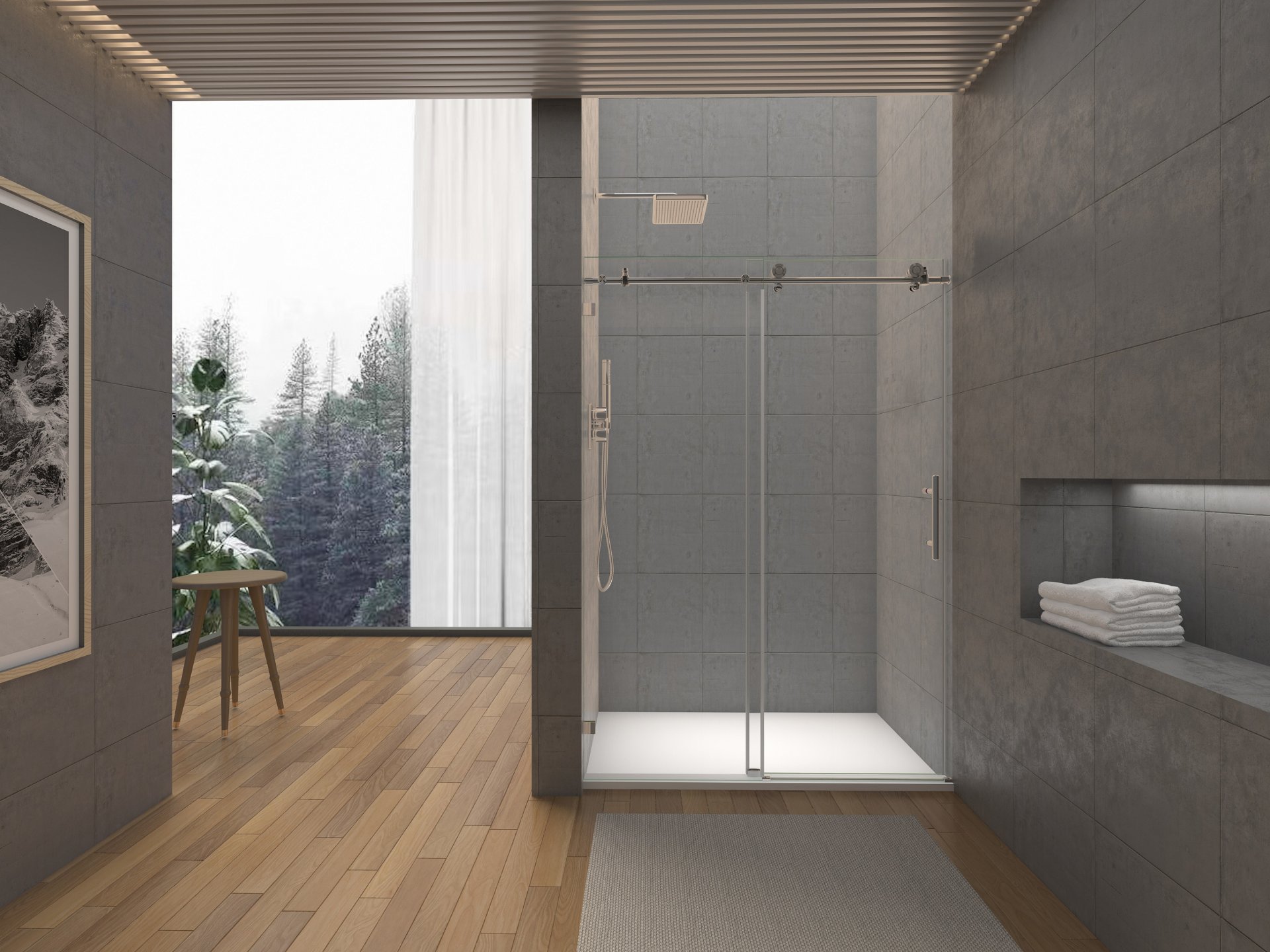 Product Description
CE certified 8mm 10mm 12mm frameless sliding shower glass doors
Huaye Tempered Glass Shower Screen, with the frameless glass shower most popular, which are distinguished from other ordinary shower by the fact that there are no consolidated frames around the glass. It is generally made of 8 to 12mm tempered glass, with a decorative frame upside and downside, or directly with a clip on one side and a buried spring on the ground.
FEATURES
1. Installation
China tempered glass shower screen suppliers do the installation using a glass sucker (or sucking machine) to suck and hold the thick glass, and then hold the suction cup to lift it by 2-3 persons and stand upright to move to the installation site to be in place.
2. Positioning method
Insert the upper part into the limiting groove at the top of the door, then place the lower part on the centerline of the bottom support, and install the position so that the sides of the thick glass are just right. The metal fittings that seal the door frame face the seam, and it is required by China frameless glass shower manufacturers that both the inside and the outside cannot see the decorative seam joint.
3. Easy maintenance
Not only will shower glass add value to your home, it will also last a long time. This type of Huaye glass shower installation is easy to maintain, and will keep water in your shower where it belongs rather than on the floor making a mess. Because of its easy maintenance, frameless shower glass can reduce the amount of limestone deposits on your shower
SPECIFICATIONS
Glass Types Clear Glass, Low Iron Glass, Ceramic Fritted Glass, Frosted Glass etc.
Thickness 5mm, 6mm, 8mm, 10mm, 12mm
Size Customized size
STANDARDS:
Huaye Glass comply with China GB15763.2; Europe EN12150-1; USA ASTM C1048; and Australia AS/NZS2208.
APPLICATIONS
China frameless shower glass looks great. You can show off those fancy new fixtures in your shower, and give your b