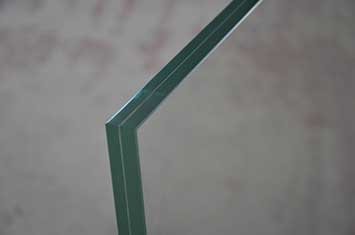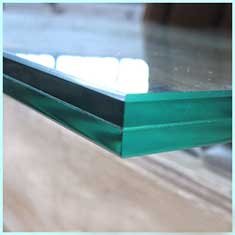 Laminated glass is a combination of two or more glass sheets with one or more plastic interlayer sandwiched by the glass sheets. In case of breakage the interlayer will hold the glass fragments together. It is manufactured through a process of heat and pressure.
Features:
Specification

Laminated Glass

Thickness of Glass

3mm,4mm,5mm.6mm.8mm, 10mm. 12mm,15mm etc.

Thickness of PVB

0.38mm,0.76mm,1.14mm,1.52mm etc.

Size

Maximum dimension: 2440mm*6000mm
Curved laminated glass subjected to the radius required.

Glass Color

clear,ultra-clear, bronze, blue, green, grey and other colors.

PVB color

clear,milky white,light grey and customized color.

Others

The thickness, size, color can be customer design.
Application :
Laminated glass is ideal for bus station, subway station, bank, airport buildings grating, aloft grounds, furniture, show windows, aquarium, etc.